Faculty, Staff, and Scholars
Some of today's most exciting scholarship and important research takes place far from the MIT campus, and we are more committed than ever to supporting the MIT community who are working around the world. We help faculty and staff find international opportunities and we provide them with the connections and guidance to make those opportunities a reality.
MIT also welcomes more than 2,000 international scholars and researchers from nearly 100 countries to our campus to collaborate on advanced research, teaching, and cultural exchange. We encourage those interested to contact the relevant department, lab, or faculty member directly, or visit our main research site.
Resources for International Activities
There is no single MIT office charged with supporting international work, but the Global Support Resources (GSR) website serves as a hub for information on everything from faculty research projects to institutional partnerships. The GSR site helps faculty and staff with a range of topics, including hosting international visitors, risk assessment and mitigation, safety and security, legal issues, tax and financial compliance, cultural considerations, and other aspects of traveling and working abroad. For additional  help navigating the relevant offices, policies, procedures, and people involved with international programs, fill out this form and a specialist will contact you.
Key topics from the GSR site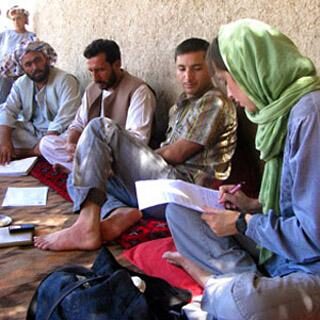 International Risk Review Process
International relationships can come with their own set of risks and difficult questions. MIT has long had processes for identifying such issues and, since 2017, our office has been upgrading these processes in response to the increase in the number and the scope of global collaborations. In April 2019, the Vice President for Research and the Associate Provost for International Activities announced that proposed engagements with China, Russia, and Saudi Arabia merit additional faculty and administrative review beyond the evaluations that all international projects receive. These processes are designed to enable MIT to engage with the world while responsibly managing risk and ensuring all activities align with MIT's core values. For more information on the process or how to proceed, please contact icc-admin@mit.edu for assistance.
Faculty International Funding Opportunities
Global research and collaborations are an integral part of MIT's mission to advance knowledge and help solve the challenges facing the world. MIT offers a variety of funding opportunities for faculty interested in conducting international research.
If you have an international faculty funding program you would like listed here, please contact Adriana Ramirez.