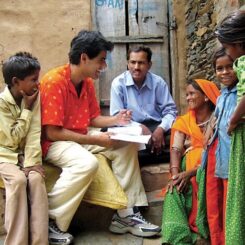 J-PAL works to reduce poverty by ensuring that policy is informed by scientific evidence. Anchored by a global network of professors, J-PAL conducts randomized impact evaluations of social programs to answer critical questions in fighting poverty. J-PAL builds partnerships with governments, NGOs, and others to share this knowledge, scale effective programs, and advance evidence-informed decision-making.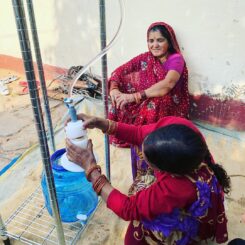 J-WAFS organizes and promotes food and water research around campus. It emphasizes innovation and deployment of effective technologies, programs, and policies in order to have measurable impact as humankind adapts to a rapidly changing planet and combats water and food supply scarcity.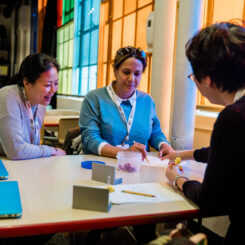 J-WEL is an incubator for change in education around the world. It brings together educators, technologists, policymakers, and societal leaders to address global challenges in education through online and in-person collaborations, workshops, and conferences. Its three collaboratives address these challenges across all levels of education: pK–12, higher-ed, and workforce learning.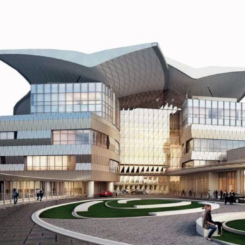 This graduate business school in Kuala Lumpur offers an innovative MBA program based on MIT Sloan's curriculum and focused on Asia's dynamic business environment. Established in 2015 through a partnership between MIT Sloan and the Malaysian Central Bank, the school fosters faculty, student and staff visits and new research, especially in the fields of finance and central banking.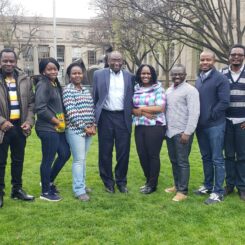 Empowering the Teachers (ETT) is an education-focused fellowship introducing junior African engineering faculty to MIT's cutting-edge teaching methodologies. The fellows leverage the tools and skills acquired to reimagine their curricula and introduce student-focused, real-world problem solving and active learning strategies into their classrooms. This way, they create a new generation of graduates ready for the challenges of today's job market. The ETT alumni support each other to drive change and encourage innovation.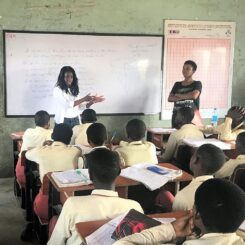 The Legatum Center was founded on the belief that entrepreneurs and their market-driven solutions are critical to advancing economic and social progress in the developing world. The Center's highly competitive student fellowship program, thought leadership, and programming for emerging market entrepreneurs drive inclusive prosperity by building pathways that enable the next generation of change agents to create good jobs, transform systems, and improve lives.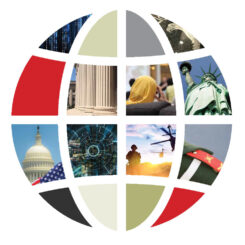 CIS supports and promotes international research and education at MIT. The Center has traditionally been aligned with the social sciences while working with MIT's science and engineering scholars whenever possible. We produce research that creatively addresses global issues, while helping to educate the next generation of global citizens. Our work informs public opinion, government decision makers, international organizations, and the MIT community.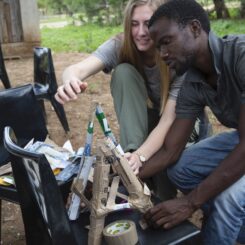 MIT D-Lab works with people around the world to develop collaborative approaches and practical solutions to global poverty challenges. The mission is pursued through an academic program of more than 20 MIT classes, student project travel, research, and community engagement. D-Lab collaborates with organizations—such as local nongovernmental organizations and social enterprises—in communities in two-dozen countries around the world.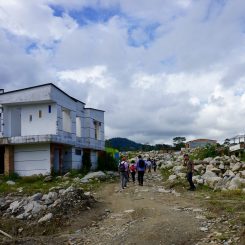 The Environmental Solutions Initiative is MIT's institute-wide effort to mobilize the substantial scientific, engineering, policy, and design capacity of our community to contribute to addressing climate change and other environmental challenges of global import. Working with government, community and industry partners across the globe, we pursue multidisciplinary research, education, events, and partnerships to help move society toward an environmentally and socially sustainable future.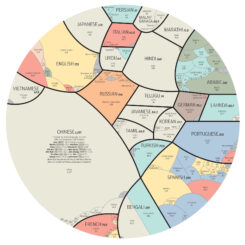 MIT Global Languages educates students in languages, cultures, and inter-cultural communication, broadening the horizons of MIT students' career and personal goals in an ever more interconnected world. Global Languages classes incorporate the latest practices for language instruction and learning, and support students to apply new perspectives to global challenges and to expand their communicative proficiencies around the world.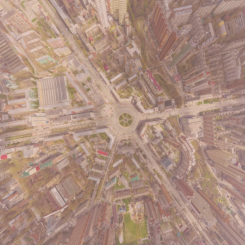 The MIT Center for Transportation and Logistics (MIT CTL) created the MIT Global Supply Chain and Logistics Excellence (SCALE) Network in 2003 as an international alliance of leading research and education centers dedicated to developing and disseminating supply chain and logistics innovation. Each center fosters relationships between local students, faculty, and businesses as well as those across the network.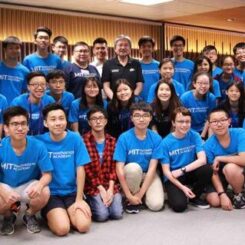 Established in 2015, the MIT Hong Kong Innovation Node builds on the strength of MIT's alumni and friends' engagement with the Institute, to enable education, research and innovation opportunities for MIT faculty and students by connecting their interests with the academic and innovation ecosystem in Hong Kong and the broader region.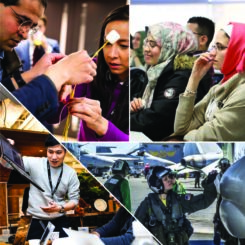 MIT Open Learning seeks to transform teaching and learning at MIT and around the globe. It encompasses the Office of Digital Learning, which offers digital products and services; MIT Integrated Learning Initiative (MITili), which leads teaching and learning research; the Jameel World Education Lab (J-WEL), which convenes a global community to share research and best practices; and other projects and groups focused on educational innovation.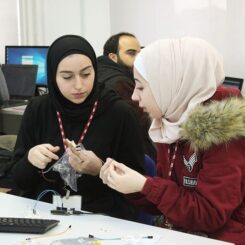 The MIT Refugee Action Hub (ReACT) launched in May 2017 to find creative solutions to the problem of refugee education. It was created to design and deploy new learning opportunities for displaced populations around the world. ReACT offers programs with the potential to change the narrative of the refugee experience.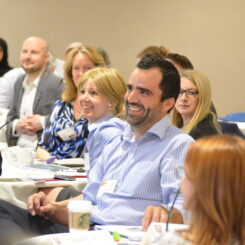 MIT REAP provides opportunities for communities to engage with MIT in an evidence-based, practical approach to strengthening innovation-driven entrepreneurial (IDE) ecosystems. Eight teams from around the world participate annually in this two-year program, which educates regional IDE ecosystem leaders through team-based learning, and impacts regions by developing new programmatic and policy interventions.
MIT SHASS is home to a vast research portfolio engaged with the world. SHASS research helps to alleviate global poverty; steer economies and international relationships; understand the past and present; assess the impact of technology; advance the arts; understand cultures; and inform policy on issues including: justice, healthcare, energy, elections, climate, work and economic equity. SHASS also has a key role in international education, preparing MIT students to collaborate and thrive in cultures around the globe.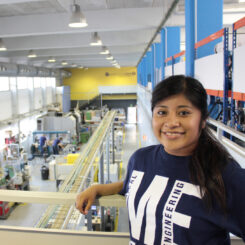 MISTI creates opportunities for students and faculty to collaborate with international partners, build intercultural connections, advance research, and develop a global mindset. MISTI's internship programs match students with projects at companies and labs around the world. MISTI's teaching programs help students build communication skills by teaching in foreign high schools and universities, and the Global Seed Funds program awards grants for MIT faculty to develop international research collaborations.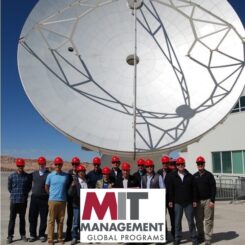 MIT Sloan Global Programs (GP) seeks to establish, maintain, and grow international collaborations with public and private institutions, and to develop innovative leaders who improve the world through management education. Through the varied portfolio of partnerships, MIT Sloan GP engages with numerous regions around the world. These activities include teaching, research, and capacity building collaborations that advance MIT's mission on a global stage.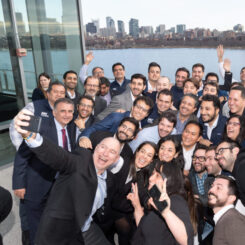 MSLAO develops activities across Latin America that benefit the region, the Sloan School, and the Institute, and support creation and transfer of knowledge and advancement of management education and practice. MSLAO supports research, teaching, and knowledge-sharing opportunities for MIT faculty, focusing on three themes: energy, water, and sustainability; innovation and entrepreneurship; growth and productivity.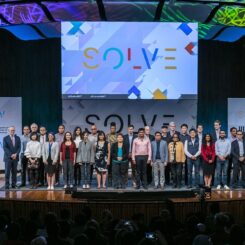 Solve is an initiative of MIT with a mission to solve world challenges, and a marketplace for social impact innovation. Through open innovation Challenges, Solve finds incredible tech-based social entrepreneurs around the world, then brings together MIT's innovation ecosystem and a community of members to fund and support these entrepreneurs so they can drive lasting, transformational impact.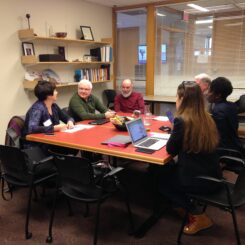 Recognized for its leadership and excellence in entrepreneurship mentoring, MIT VMS has made part of its mission the dissemination of the MIT VMS Model to institutions around the world, reaching 28 countries. Through its Outreach Training Program, MIT VMS works with a broad range of organizations worldwide to help them establish their own formal, sustainable mentoring programs.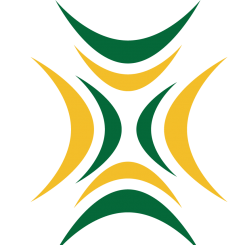 Leading scholars, practitioners, public figures, artists, and innovators from across the African continent are selected to spend time on the MIT campus as part of a program to build new connections between the MIT research community and its counterparts across Africa.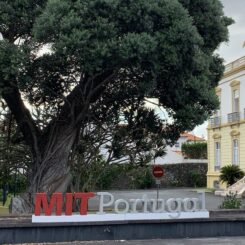 MPP is a strategic partnership between Portuguese universities and research centers, MIT, and the Portuguese government. Currently in its third phase, MPP2030's goal is to strengthen Portugal's knowledge base and international competitiveness through strategic investments in people, knowledge, and innovative ideas. MPP is widely recognized as a model for international alliances involving universities, industry, and governmental agencies.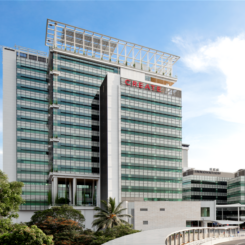 SMART is a research enterprise established in partnership with the National Research Foundation of Singapore. It's an intellectual hub for research interactions between MIT and Singapore at the frontiers of science and technology and allows MIT faculty, researchers, and students to collaborate with counterparts from universities, polytechnics, research institutes, and industry in Singapore and throughout Asia.