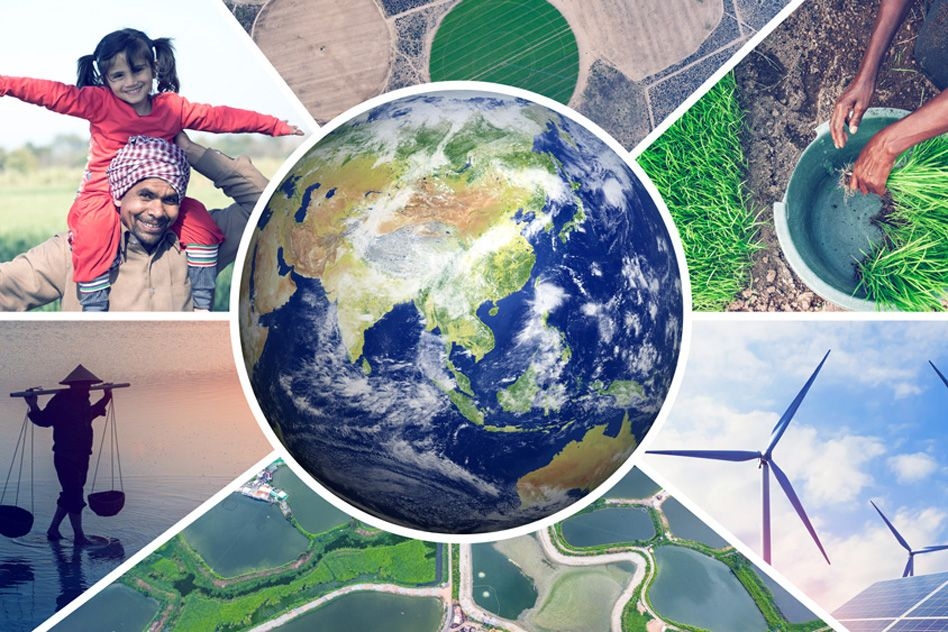 The Abdul Latif Jameel Poverty Action Lab (J-PAL) is a global research center working to reduce poverty by ensuring that policy is informed by scientific evidence. Anchored by a network of 224 affiliated professors at universities around the world, J-PAL conducts randomized impact evaluations to answer critical questions in the fight against poverty. J-PAL Latin America and the Caribbean (LAC), based at Pontificia Universidad Católica de Chile, leads J-PAL's work in the LAC region. J-PAL LAC conducts randomized evaluations, builds partnerships for evidence-informed policymaking, and helps partners scale up effective programs.
---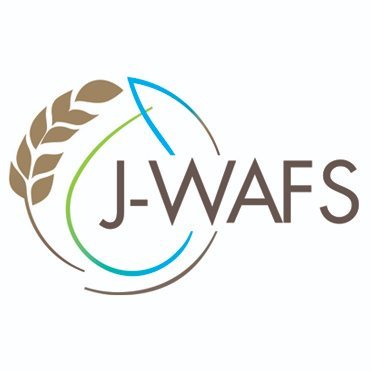 The Abdul Latif Jameel Water and Food Systems Lab (J-WAFS) organizes and promotes food and water research around campus. It emphasizes innovation and deployment of effective technologies, programs, and policies in order to have measurable impact as humankind adapts to a rapidly changing planet and combats water and food supply scarcity.
---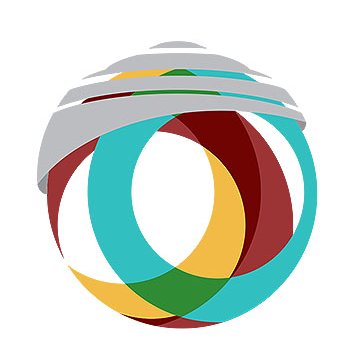 The Abdul Latif Jameel World Education Lab (J-WEL) will spark a global renaissance in education for all learners. Leveraging MIT's resources, it convenes a global community of collaborators for sustainable, high-impact transformation in education through research, policy, pedagogy, and practice. J-WEL has a number of affiliate members from across Latin America.
---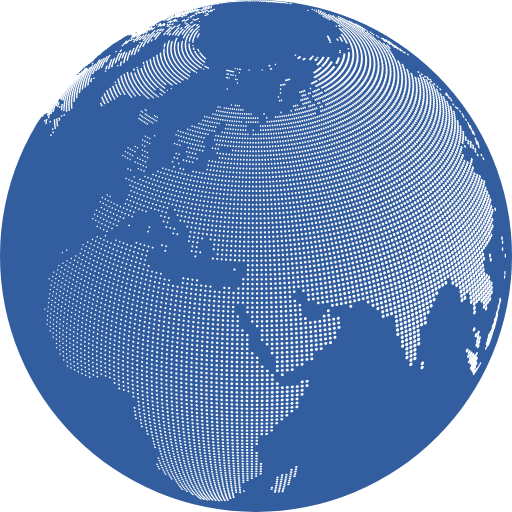 Center for Latin-American Logistics Innovation was established in 2008 by LOGYCA / RESEARCH and the MIT Center for Transportation & Logistics (MIT CTL) as part of the MIT Global SCALE Network of supply chain research centers. Through this partnership, the MIT Global SCALE Network has developed a vibrant academic and research network throughout Latin America.

The Center for Latin-American Logistics Innovation has three essential components that make it the excellence center for global and regional leaders:
– The constant work of its research staff
– The close relationship with the business sector
– Its partnerships with the leading universities in the region

An integral part of CLI activities in the region includes collaboration with corporate partners. To date, CLI has 13 corporate strategic partners. Most of these enterprises are headquartered in Colombia, but operate in four or five countries in the region.
---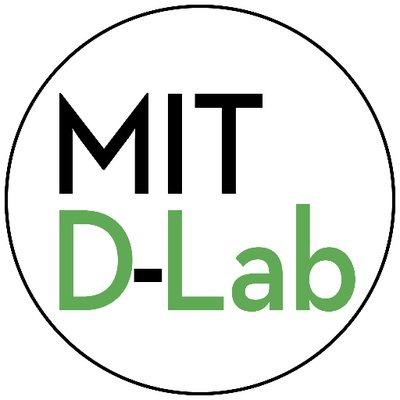 D-Lab engages communities, policymakers, multinationals, universities, and national and regional leaders in Latin America to develop local innovation and inclusive regional economies that promote equity, resourcefulness, and resilience for people living in poverty. We do this through the implementation of Creative Capacity Building (CCB) and Co-Design workshops in Colombia, Mexico, Peru, El Salvador, and Brazil. MIT D-Lab workshops provide communities with critical skills, mindsets, and relationships to co-create solutions and technologies and to identify pathways for inclusive and resilient businesses, markets, and economies. MIT D-Lab also conducts interdisciplinary research on local innovation and innovation-driven entrepreneurial ecosystems in six Latin American countries, producing actionable knowledge for practitioners, policymakers, and local communities.
---

MIT Corporate Relations aids and directs companies interested in multidisciplinary involvement with the Institute. It offers industry access to MIT through two integrated programs, the MIT Industrial Liaison Program (ILP) and MIT Startup Exchange. The Industrial Liaison Program is instrumental in providing connections to MIT faculty, departments, labs, and centers. It serves companies across the globe and is organized both geographically and by industry. MIT Startup Exchange actively promotes collaboration and partnerships between MIT-connected startups and industry. Qualified startups are those founded and/or led by MIT faculty, staff, or alumni, or are based on MIT-licensed technology. Industry participants are principally members of MIT's Industrial Liaison Program (ILP).
---

As our society dives into the fourth industrial revolution, data is becoming the new currency, requiring professionals to productively use large amounts of information for solving humanity's future challenges. These data scientists are a scarce resource, especially in Latin America.
In 2019, the Government of Uruguay supported educational transformation in Latin America by starting the Program in Data Science: a blended master's program that prepares learners in the fields of data science, machine learning, and entrepreneurship. The program includes MITx MicroMasters® courses, MIT-run workshops, and MIT-led synchronous online support sessions. We will share the project's opportunities and challenges along with our experiences with the program. Our work highlights new ways for MIT to engage with Latin American institutions and governments.
---


MIT International Science and Technology Initiatives (MISTI) is MIT's pioneering international education program. The MISTI empowers MIT students and faculty to advance knowledge and solve the world's great challenges by connecting them with researchers, companies, and other partners in across Latin America. Placements are available for students at every level, from freshman to PhD, and studying within any of MIT's five schools.

MIT-Argentina: MIT students intern, conduct research and teach in Argentinian companies, labs, universities and schools. The MIT faculty Seed Funds facilitate research collaborations between MIT faculty and their Argentinian counterparts.

MIT-Brazil Program: One of the 10 largest economies in the world, and the largest among Latin American countries, Brazil is a diverse and unequal society, leader in many areas (agriculture, aerospace, renewable energy, pharmaceutical and information technology industries, among others) making it an ideal environment for promoting MIT's tradition of mens et manus, allowing students to bridge the divide between theory and practice while gaining experience in their fields of interest. The opportunities for MIT students are cost neutral and made possible thanks to the multiple sponsors/ donors to the Program, currently the Lemann Foundation, Larry Fish and the TVML Foundation, and participant host organizations. MISTI MIT-Brazil matches graduate and undergraduate students with internships (MISTI Internship Program) and teaching opportunities (through MIT Global Teaching Labs, and MIT Global Startup Labs). The MIT-Brazil Seed Funds foster early collaboration between MIT and Brazilian researchers, having supported more than 80 projects throughout the program's first decade. The program also helps foster a sense of community among Brazilian on campus through fellowships and visiting scholars programs.

MIT-Chile: Chilean companies, research institutes and universities are leaders in the fields of innovation, entrepreneurship, mining, sustainable development, urban transportation, astronomy, aerospace and aeronautics, and many others. These fields, which are continually changing, are exciting points of intersection for creating paths to future collaborations and understanding what is beneficial to our world. Each year through the MIT-Chile Program undergraduate and graduate students intern and conduct research in Chilean companies and labs. In collaboration with schools and universities, MIT teams teach science and entrepreneurship. The MIT-Chile Seed Funds facilitate dozens of research collaborations between MIT faculty and their Chilean counterparts.

MIT-Colombia: Through the MIT-Colombia pilot program MIT students can intern at research institutions and companies in Colombia as well as teach at local high schools through the Global Teaching Labs Program. MIT-Colombia offers seed fund grants for MIT faculty and Colombian researchers.

MIT-Peru: MIT students intern, conduct research and teach in Peruvian , companies, labs, universities and schools. The MIT-Peru Seed Funds facilitate dozens of research collaborations between MIT faculty and their Peruvian counterparts.

MIT-Mexico: Mexico is the second largest economy in Latin America; a dynamic developing country with many exciting opportunities for MIT students and faculty. Each year the MIT-Mexico program offers internships for MIT students who are personally matched with dozens of organizations, companies, research labs and start-ups in their field of studies. The program also offers teaching opportunities (Global Teaching Labs) as well as research collaborations between MIT faculty and their Mexican colleagues.

MIT-Uruguay: In partnership with public and private institutions, through the Global Startup Labs, MIT student teams lead technology entrepreneurship. MIT students intern, conduct research and teach in Peruvian universities, companies, labs and schools. The MIT-Peru Seed Funds facilitate dozens of research collaborations between MIT faculty and their Chilean counterparts.
---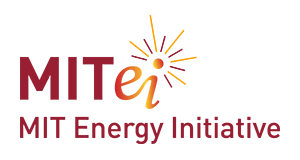 The MIT Energy Initiative (MITEI) is MIT's hub for energy research, education, and outreach—connecting faculty, students, and staff to develop the knowledge, technologies, and solutions that will deliver clean, affordable, and plentiful sources of energy. Our mission is to develop low- and no-carbon solutions that will efficiently, affordably, and sustainably meet global energy needs while minimizing environmental impacts, dramatically reducing greenhouse gas emissions, and mitigating climate change. Within MIT, we strive to foster a sense of community through our educational programs, events, and other activities.
---


The MIT Environmental Solutions Initiative mobilizes the substantial scientific, engineering, policy, and design capacity of MIT to create solutions to today's environmental challenges through diverse activities in education, research, and convening. In the U.S., Latin America and beyond, ESI aims to expand and accelerate progress toward environmental solutions in three vital domains: Climate Science and Earth Systems; Cities and Infrastructure; and Sustainable Production and Consumption.
---

The mission of MIT Open Learning is to transform teaching and learning at MIT and around the globe. Their learning portfolio includes over 2000 courses on OpenCourseWare, more than 100 MITx MOOCs, and four MITx MicroMasters programs. In addition, we develop custom, skill-building courses for professional development through MIT xPRO, intensive in-person Bootcamps training programs, and an upcoming Leadership Academy for Scientists, Engineers, and Researchers (LASER).
---


MIT Professional Education is the arm of MIT that provides working professionals worldwide a gateway to renowned MIT research and knowledge via education programs designed for them. Taught by faculty from across MIT, the programs aim to equip industry professionals with innovative practical expertise to help address today's complex technical challenges and needs. MIT Professional Education has already conducted several successful programs for engineers, entrepreneurs, and executives across Latin America, with plans to launch more programs, addressing a diverse set of topics, in key cities across the region.
---

MIT Sloan Global Programs (GP) seeks to establish high-level collaborations with leading institutions around the world to advance research and management education. GP works with multi-stakeholder initiatives to create economic and social impact by implementing new educational models that serve as important benchmarks for key regions worldwide.  A core program of GP is the MIT Regional Entrepreneurship Acceleration Program (REAP), which provides opportunities for communities to engage with MIT in an evidence-based, practical approach to strengthen innovation-driven entrepreneurial (IDE) ecosystems. This is achieved by translating research insights into practical frameworks, convening stakeholders, and educating regional leaders through team-based interaction.

GP's engagements in Latin America include:
– MIT REAP Cohort 2 (2012-2014) – Puerto Rico
– MIT REAP Cohort 3 (2014-2016) – Chile
– MIT REAP Cohort 4 (2016 – 2018) – Peru
– MIT REAP Cohort 5 (2017 – 2019) – Ecuador
– MIT REAP Cohort 6 (2018-2020) – Ecuador, Mexico
---

MIT Sloan Latin America Office (MSLAO) develops activities across Latin America that benefit the region, the Sloan School, and the Institute, and support creation and transfer of knowledge and advancement of management education and practice. MSLAO supports research, teaching, and knowledge-sharing opportunities for MIT faculty, focusing on three themes: energy, water, and sustainability; innovation and entrepreneurship; growth and productivity.