As a high school student at a boarding school in Ghana, Chris Nikoi SM '91 would sit by the dining hall windows and watch as ships docked in the port of Takoradi. Saturdays meant outings at the Seamen's Centre; movie night meant boarding a ship to see the latest flick. Many of his classmates went on to work as captains of industry or actual ship captains, and for Nikoi, who had always had a keen scientific mind, maritime engineering seemed to offer a well-charted path to success: first, to a maritime academy in Alexandria, Egypt; next to New Orleans for a master's in naval architecture and marine engineering; and eventually to further graduate work at MIT, where he received a master's in ocean systems management in 1991 under the mentorship of Professor (now emeritus) Henry Marcus SM '67.
But just a few years later, Nikoi found himself drawn to dry land. It was 1994, and as he sat in his apartment in College Park, Maryland, watching news coverage of the genocide sweeping through Rwanda, Nikoi wanted desperately to find a way to return to the African continent. The son of two educators and the recipient of an elite education and work opportunities funded by scholarships, he felt a strong pull to give back. When the United Nations World Food Programme (WFP) interviewed him for a position—in a humanitarian organization that, on any given day, has 5,600 trucks, 30 ships, and nearly 100 planes on the move throughout 88 different countries—he thought his background in transportation might help him get the job.
He was right, and a one-year leave from his Baltimore office at Wilhelmsen Shipping Lines soon turned to two years. When he requested a third year and was denied continued leave, Nikoi decided he would officially disembark from the shipping world and stay with the WFP.
Hired as a logistician, Nikoi spent the subsequent years working around the globe, overseeing all aspects of storing, repackaging, and transporting food to the places in direst need (by planes, trains, boats, trucks, and, in Asia, even elephants). He started in Uganda assisting Rwandan refugees, then made his way from East Africa's Great Lakes Region to the WFP's headquarters in Rome; to Angola, while it was mired in civil war; back to Rome; then to South Sudan, South Africa, New York, and finally to Dakar, Senegal, where he now serves as the WFP's regional director for western Africa.
In most of Africa, about 70 percent of the population live for the next two or three days on what they've earned from today.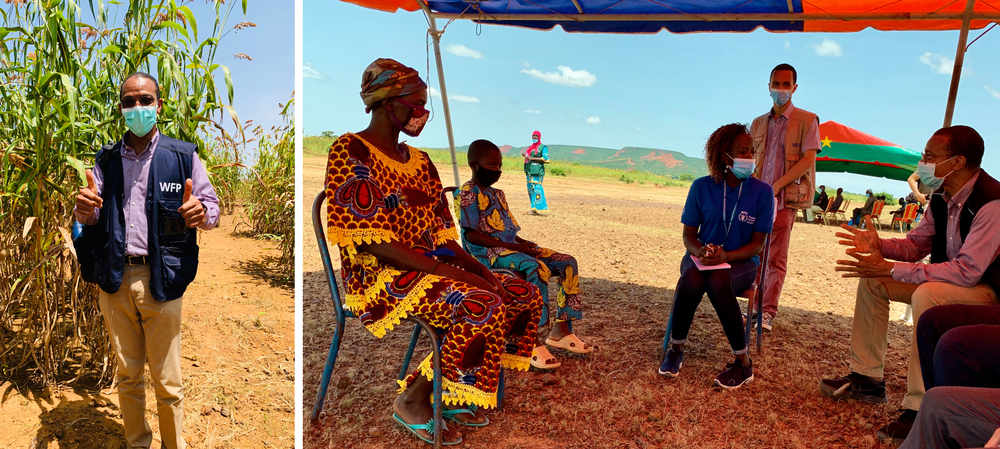 Twenty-six years later, he marvels at his "accidental career change," as he describes it, though he has no regrets. "It didn't take me long to abandon my early ambition to become a shipping magnate," he says. Everything he'd learned from the world of shipping and transportation has become relevant in his work with the WFP, he explains, in ways he never could have imagined as an 18-year-old embarking on a maritime adventure.
In his current role, Nikoi oversees WFP operations in 19 countries, 10 of which are in the Sahel, the region just below the Sahara Desert that spans from Senegal in the west to Eritrea on the east coast. While many of the 19 countries face daunting challenges from climate change and general poverty, the Sahel, in particular, is characterized by political strife and violent conflict. "If you want to see climate change in action, come to the Sahel," says Nikoi. With poor rainfall and harsh conditions, soil that was once farmable or grazable has been degraded by erosion and population growth, he explains. As verdant land disappears and armed conflict interferes with supply chains, markets and communities, an estimated 31 million people in the region currently suffer from food insecurity, almost 3 million of whom are already in the emergency phase; without assistance, they would not have enough food to survive.
This is where Nikoi and his team come in. Overseeing a staff of nearly 3,200 in the region, they design programs that send assistance in the form of cash or food to the people who need it, securing permits, creating way stations for food storage, and transporting people and goods through conflict-ridden areas. Nikoi's team has also managed to restore the equivalent of 160,000 football fields of land, across five Sahelian countries, that have lain fallow for decades; has designed and implemented programs to plant trees to improve water capture; and has run school meals programs that help draw children to the classroom and keep them there.
"In most of Africa, about 70 percent of the population live for the next two or three days on what they've earned from today," Nikoi explains. And during the Covid-19 pandemic, few earned anything at all. Increased need and decreased access during the pandemic required WFP to adapt its offerings—for example, sending staple goods like beans, maize meal, rice, sorghum, oil, and salt directly to families whose children had been getting meals at school.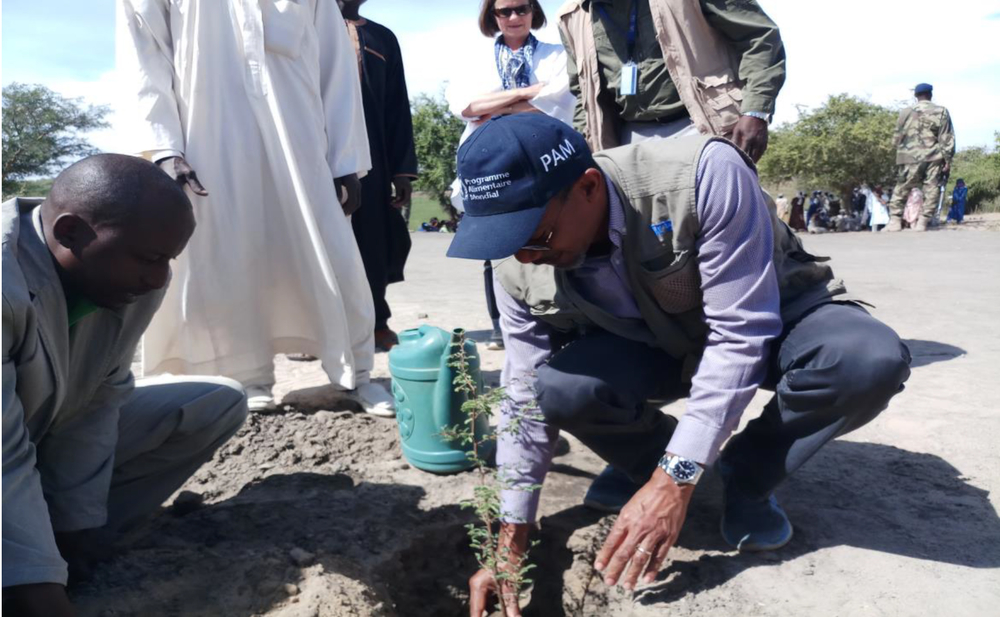 What Nikoi once hoped would become a life devoted to the seas has become, as he describes it, a life challenged by "the Cs: conflict, climate, and Covid." These are obstacles that now occupy his mind, he explains, not only in the context of emergency response but in planning for the future to address the root causes of these problems. "Hungry people are angry people," Nikoi says—they may start to blame their neighbors or other ethnic groups for their suffering. Lack of food inevitably leads to lack of social cohesion.
Last year, the Nobel Committee recognized the WFP's role in halting this vicious circle by awarding it the 2020 Nobel Peace Prize. "War and conflict can cause food insecurity and hunger, just as hunger and food insecurity can cause latent conflicts to flare up and trigger the use of violence," the Nobel Committee said in its public remarks, describing hunger as an often-overlooked weapon of war.
In 2019, according to the WFP's Global Report on Food Crises, 135 million people worldwide suffered from acute hunger—the highest number in many years. "It's a constant puzzle," says Nikoi, on a logistical, humanitarian, political, and geographical scale. Solving that puzzle is not what he trained to do. But that training, he says, has been an invaluable tool.