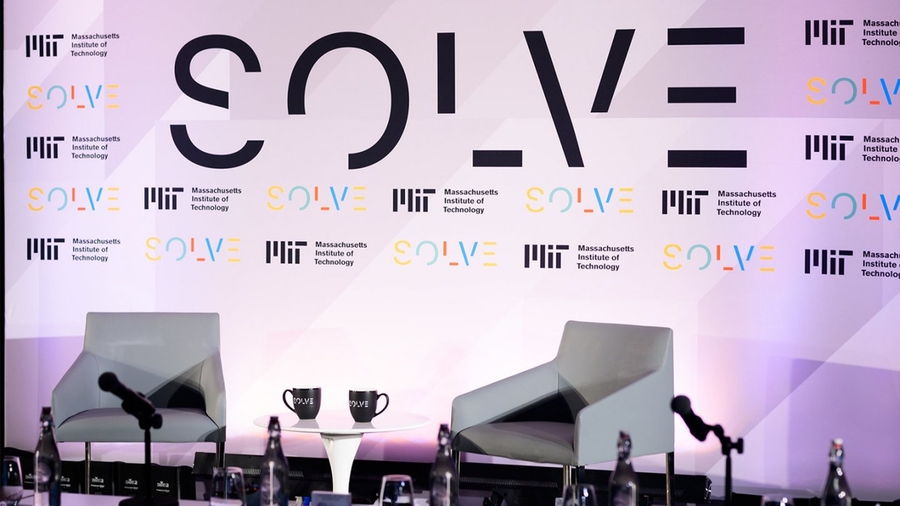 We have all faced new and greater challenges this year. The Covid-19 pandemic has spared no country, family, or individual, but it has not impacted us all equally. It is those most disadvantaged and most underserved who have been hit the hardest. The team at MIT Solve felt an immediate responsibility to use its work and privilege to take action in this historic moment, to mobilize its community to address the problems aggravated by the pandemic. The Solve Global Challenges that had launched in February 2020 suddenly became all the more pressing. And, for the first time in its history, Solve launched a rapid-response Challenge on Health Security and Pandemics on March 5. 
Then, something amazing happened: Solve received over 2,600 solutions from 135 countries — an 86 percent increase in applications year-over-year. It is no coincidence that, in this year of great upheaval and disruption, problem-solvers around the world leaped to the call. It tells an inspiring and hopeful story about our ability as human beings to see an opportunity, and fix challenges.
Solve Challenge Finals was a celebration of that spirit. Of all those submissions, the Solve team showcased the solutions that its judges selected as the most promising, inventive, and impactful from all around the world. While it's hard to beat the energy that comes from meeting in person, one silver lining of coming together virtually was that all of the finalists were able to attend without the extra stress of visas, plane tickets, and jet lag. 
Some 90 finalists from across the world spoke on solutions like Biometrics for Vaccine Delivery, which uses contactless biometrics to ensure vaccines reach every intended beneficiary at the frontline in Africa and Asia; ShockTalk, a telebehavioral app for Indigenous users, made more crucial by the rise of mental health struggles in the pandemic; and The Last Mile, which provides in-prison tech education and post-incarceration mentorship to combat the problem of recidivism in the U.S. Ultimately, Solve's expert judges selected 35 new Solver teams — including Yiya AirScience, co-founded by Erin Fitzgerald '09, which provides rural African girls access to interactive learning experiences through simple keypad phones — and eight new Indigenous Communities Fellows.
Sal Khan '98, MNG '98, who has singularly shaped remote learning, joined the proceedings from the very closet where he founded Khan Academy. Speaking with NPR's Anya Kamanetz, he shared insights from his own entrepreneurial journey and advised aspiring innovators that one secret to success is "to always have a side project." After all, Khan Academy first started out as Khan's post-work passion project.
One of the Indigenous Communities finalists stressed the importance of community in powering innovation: "It takes a community, it takes a community, it takes a community! It is necessary for our people and for our earth to be able to connect together. It starts in this kind of competition — to be able to look each other in the eye and say let's go. And how far can we go? Endless possibilities!" This was the energizing message of Tiana Henderson, founder of Hale Unfolded.
Two speakers spoke to the cultural moment we are in today. Phillip Atiba Goff, co-founder and CEO of the Center for Policing Equity, emphasized that in order to truly solve a problem, we must first correctly diagnose it. He shared this crucial message when discussing the Breonna Taylor tragedy, and how racism in policing is just one symptom of broader racism in society. Goff called on finalists to dig deeply into the issues they are trying to solve. He remarked: "As technologists and problem-solvers, if we fail to diagnose the problem correctly, we will build a suite of tech toys instead of tools. If we get the diagnosis wrong, the set of solutions we build will be entirely unable to speak to the scale of the problem. In the context of policing, if we don't recognize that it is part of a broader issue and not the issue itself, we are going to be creating tools that are too small to make a difference."
Artist and gender liberation activist Madame Gandhi delivered two powerful musical performances and a message of defiance: "I don't want our identity to be defined by how oppressed we are." She called for more voices like hers in the music industry. With only 2 percent of music producers identifying as women, the narrative in too much of the music we consume is still perpetuating myths that hold us back. "I — like many of you — am here to design and provide the alternative."
Speakers including Harry Moseley, Global CIO of Zoom, also discussed the pivot to remote work and schooling resulting from this pandemic, and how to find opportunities for greater inclusion as we reshape the status quo we've taken for granted for so long.
MIT Solve will work closely with its newly selected Solver teams to scale their work and impact across all of the 2020 Challenges.